Please specify the quantity of product(s).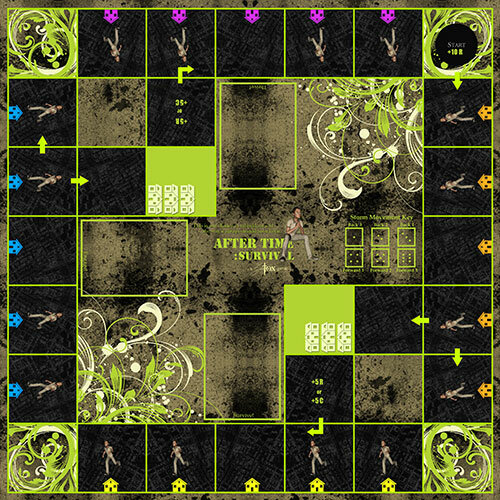 ITEM: 31734
AfterTime: Survival Therapeutic Board Game
AfterTime: Survival Therapeutic Board Game promotes adolescent wellness as players work together to recreate society post-apocalypse
| Item | Product | Price | QTY |
| --- | --- | --- | --- |
| 31734 | AfterTime: Survival | $81.00 | |
AfterTime:Survival, published by Stoelting, teaches emotional-decision making in an engaging way, adaptable to a variety of formats, with demonstrated efficacy in promoting wellness among adolescents, as they race to rebuild society in the post-apocalypse
Research-based board game, published by Stoelting, in which youth must practice emotional decision-making when facing the perils of the apocalypse
Seth Solway, PsyD and Ellis Copeland, PhD
AfterTime: Survival is an experiential board game that teaches the most essential psychological competencies that underlie healthy development in childhood and adolescence. The game is based on the theories of positive psychology and social-emotional learning, as well as research identifying factors most crucial to youth mental health. Research has demonstrated positive effects this game can have on emotional regulation, cooperation, and other traits of wellness.
The game is set in a post-apocalyptic world that leads gamers on a journey, making decisions that could impact the survival of the human race. The concept and gameplay has been carefully engineered to engage youth players, providing a storyline that draws them in and encourages them to identify with characters in the storyline. After watching an exciting video trailer and reading a comic book, players will find the rules easy to comprehend as they embark on this adventure.
Players compete as they race to amass resource points to rebuild society; but then the game takes a turn when they have to cooperate and negotiate with each other in the reconstruction efforts. Players must balance their own needs with the needs of the community.
AfterTime: Survival will captivate youth players as a game, as well as provide socio-emotional psychoeducation. The game has many applications, and can be used in wellness programs in schools, proactively teach positive decision making. Clinicians can use this game, to facilitate discussions about decision making, and the application in real life. It can also be played in a family setting, with family members negotiating roles, and the decision-making process.
Research- and theory-based gameplay
Adaptable for use with a variety of groups, formats
Teaches emotional decision-making in a fun & engaging way
Storyline & gameplay carefully engineered to appeal to adolescents
Demonstrated efficacy in promoting emotional health
AfterTime: Survival includes the Game Board, all Game Pieces, a Video Trailer, Instructions and a Facilitator's Guide.
AfterTime Introduction Trailer
Your browser does not support the video tag.