Please specify the quantity of product(s).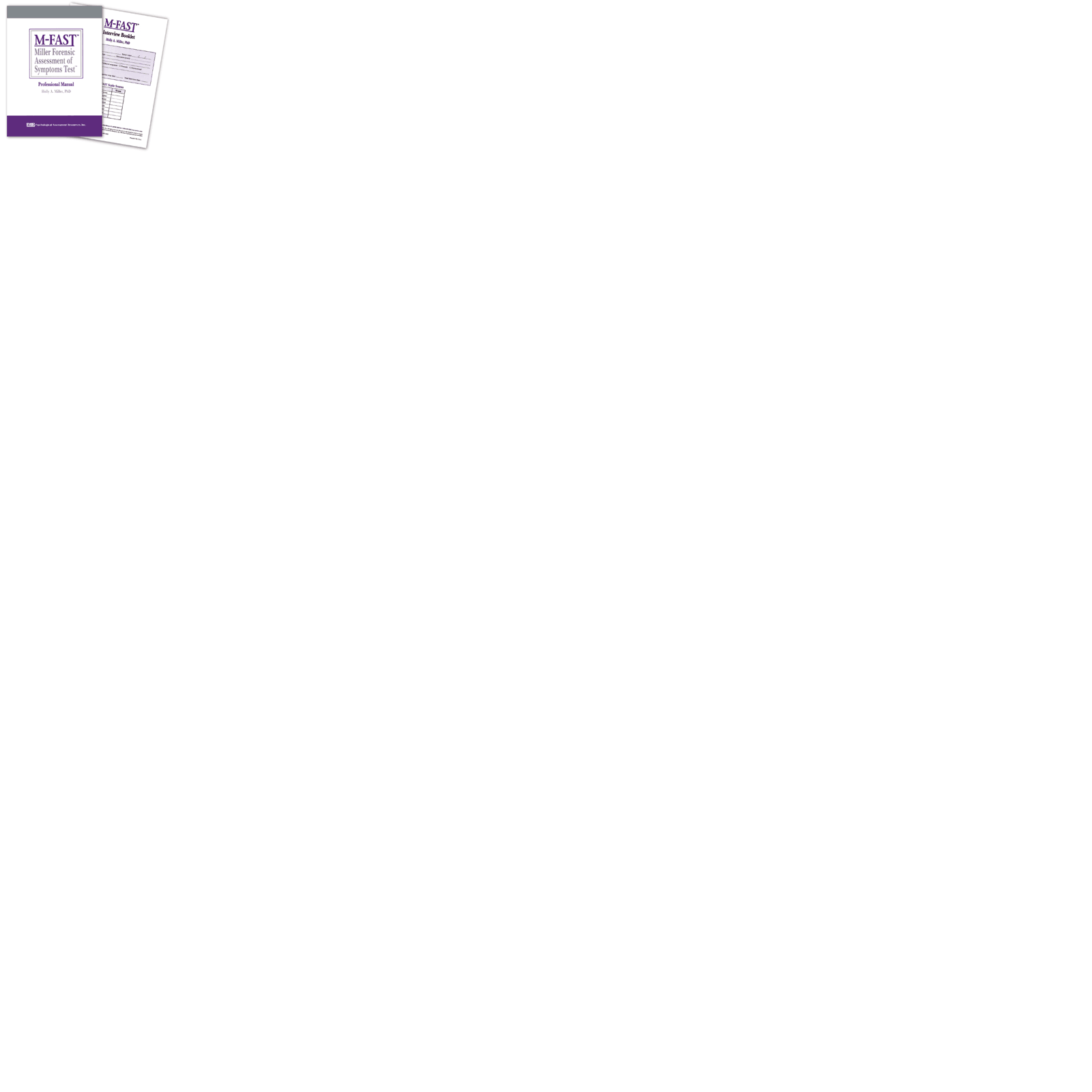 ITEM: 31446
Miller Forensic Assessment of Symptoms Test™ (M-FAST™)
M-FAST
| Item | Product | Price | QTY |
| --- | --- | --- | --- |
| 31446 | Miller Forensic Assessment of Symptoms Test (M-FAST) | $287.00 | |
| 31446M | M-FAST Manual | $95.00 | |
| 31446R | M-FAST Interview Booklets, Pk/25 | $205.00 | |
Miller Forensic Assessment of Symptoms Test™ (M-FAST™)
The M-FAST is a 25-item screening interview for adults that helps assess the likelihood that an individual is feigning psychiatric illness.
Focus exclusively on malingered psychiatric illness
Scales (Reported vs. Observed Symptoms, Extreme Symptomatology, Rare Combinations, Unusual Hallucinations, Unusual Symptom Course, Negative Image, and Suggestibility) operationalize response styles and interview strategies that have been shown to identify individuals who are feigning psychopathology.
The flexibility of the structured interview format allows you to determine when, where, and to whom the M-FAST should be administered. The M-FAST can be easily integrated into a larger evaluation.
Interpretive information is provided at three distinct levels: The total score provides an estimate of the likelihood that the respondent is malingering psychopathology; scale scores provide information about the nature of the individual's response styles that can help to explain how he or she is attempting to malinger mental illness; and several scales consistently differentiate malingerers from honest responders.
Quickly and accurately identify individuals who need further assessment
When results indicate a probability of feigning, a more comprehensive assessment instrument (e.g., the SIRS) can be administered to obtain more detailed and definitive information.
Developed and validated with both simulation and known-groups samples.
Validity has been demonstrated across gender and ethnic/racial groups and across settings (inpatient, outpatient, and nonclinical).