Please specify the quantity of product(s).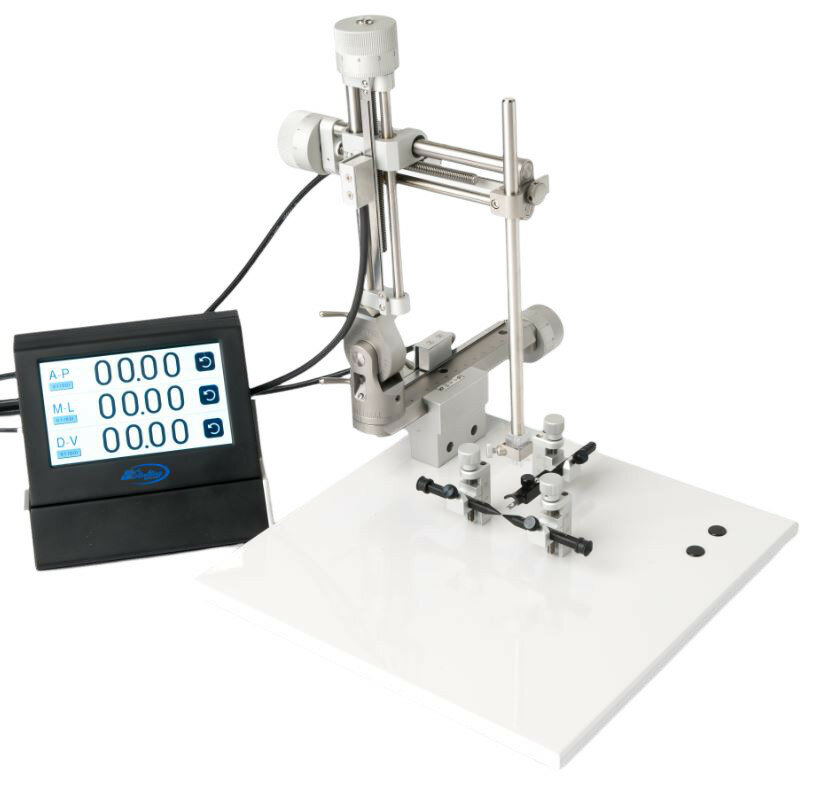 ITEM: 51730UD
Ultra Precise Digital Mouse Stereotaxic Instruments
Ultra-Precise Manipulators provide high-accuracy positioning and the digital display increases repeatability.
Our Mouse specific Stereotaxic Instruments were specifically designed for use with knock-out and transgenic mice. The Digital, Ultra-Precise version of these stereotaxics make them ideal for use in stereotaxic surgery where high-accuracy positioning is required. The Digital display reduces the risk of human error and the large LED display helps in low-light conditions or constrained environments where reading the vernier scales is difficult.
Up to 80mm of travel is available in all directions with up to 90° angle adjustment in either the anterior-posterior or medial-lateral planes.
NEW FEATURE: The ONLY stereotaxic instrument on the market with an integrated warming base included on all units! Simply purchase Stoelting's Rodent Warmer Control Box X1 (item 53800), or Rodent Warmer Control Box X2 (item 53850) to use the warming function.