Please specify the quantity of product(s).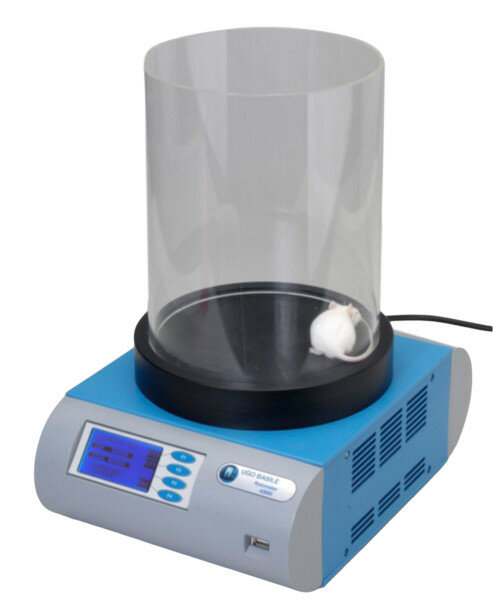 ITEM: 53000
Ugo Basile Rotometer for Mice
Measures Rotational Behavior in Untethered Mice
| Item | Product | Price | QTY |
| --- | --- | --- | --- |
| 53000 | Rotometer Rodent Rotation Counter**TEMPORARILY UNAVAILABLE | Login | |
The Ugo Basile Rotometer is widely used to assess rotational behavior in mice. Encapsulated magnets taped to the mouse tail, surgically implanted or injected subcutaneously are used to automatically count clockwise and counterclockwise rotations. As clockwise and counterclockwise rotations accrue, they are displayed on the front panel of the rotometer and stored in the internal memory of the instrument.
Physical Dimensions:

Dimensions

25 (w) x 37 (d) x 16 (h) cm

plus restrainer

Animal Restrainer:

20 (diam.) x 25 (h) cm

Weight

:

3.5Kg

Shipping Weight:

7.0Kg approx

Packing Dimensions:

65 x 34 x 28 cm