Please specify the quantity of product(s).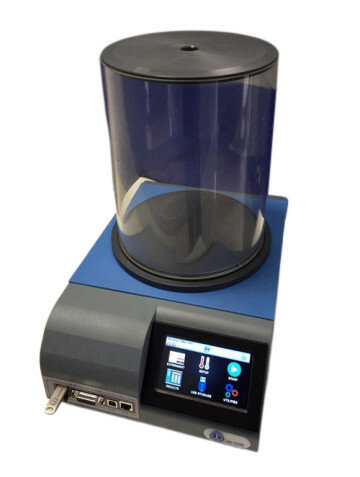 ITEM: 55075
Ugo Basile Hot/Cold Plate
Temperature range -5°C to 65°C
This new version of the classic instrument now works with ramping temperature (increasing or decreasing) and in a wide range of temperatures (from 2°C to 66°C). With these new features scientists can perform allodynia experiments, study receptors for cold sensitivity and run "dynamic" experiments, by changing the plate at a desired rate.
Introducing Ugo Basile's Next Generation of Hot/Cold Plates: Same Relaibility, Innovative Technology!
Two Working Modes: fixed temperature or ramping
Touch Screen Display
Operating Temperature from -5°C to 65°C in steps of 0.1°C
Memory Stick Provided
New Software
The animal is placed on the surface as a foot pedal is pressed to start a clock. The observer presses the foot pedal again when the animal makes a stereotyped paw lick response to the pain. Reaction time is measured in steps of 1/10 sec. This latency is strongly affected by analgesic drugs.
The 55075 comes with a restraining cylinder for rats and mice, a manual, and a power cord.
Ugo Basile Analgesia Hot Plate
The Conventional Hot Plate can carry out a rapid precise screening of narcotic type analgesic drugs (morphine, codeine, etc.) according to the well known method devised by N. B. Eddy and D. Leinnack which now is called the Hot Plate test.
Ugo Basile, Innovative Cold Plate
Recent research has provided information demonstrating that receptors respond differently to "cold" pain compared to "hot" pain. These novel receptors release chemicals in response to cold stimulation only. These neurons are present in both the central and peripheral nervous system. The new Hot/Cold plate provides a greater range of temperatures in order to determine pain responses to either hot or cold. Cold plate testing could be useful in studying unique and novel responses by receptors in both mice and rats.
New Software Included for easy experiment configuration!