Please specify the quantity of product(s).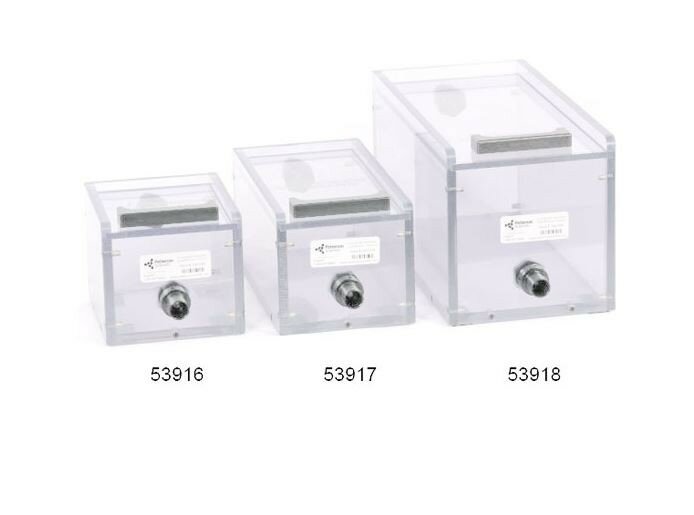 ITEM: 53916
Slide Top Induction Chambers
Designed specifically for mice and rats.
Induction chambers are designed specifically for the induction of anesthesia in small rodents.
Induction Chambers
The Slide Top induction chambers feature positive sliding tops that reduce exposure to waste anesthetic gases when compared to hinge / lift top style induction chambers.
They also allow for quick and easy access to the animal inside the chamber.

Our Slide Top induction chambers are constructed of durable PET-g, vs. the acrylic that most competitor research anesthesia induction chambers are made of, making them shatter resistant. They can also be cleaned with alcohol and other harsh disinfectants.

The fresh and waste anesthetic gas inlet and outlet adaptors are industry standard 15mm i.d. X 19mm o.d. Stainless Steel Screws and Stainless Steel handles are used for durability and cleanliness.
Single Small Chamber(53916) – 5″ High x 5″ Wide x 5″ L 1.25 Liters
Single Medium Chamber(53917) – 5″ High x 5″ Wide x 9″ L 3.0 Liters
Single Large Chamber(53918) – 6″ High x 6″ Wide x 12″ L 5.4 Liters