Please specify the quantity of product(s).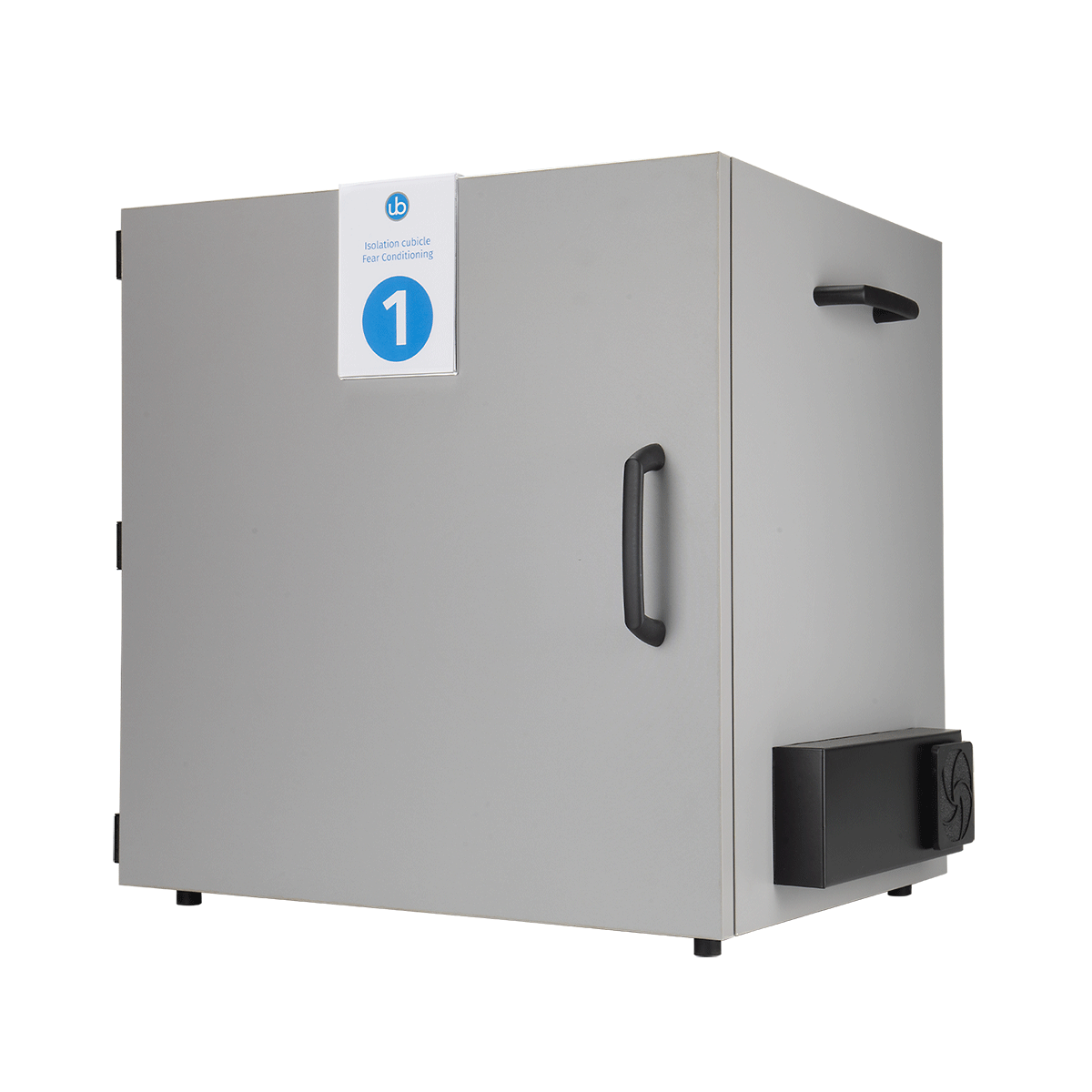 ITEM: 66590
Isolation Cubicle for Behavioral Cages
Used for Isolation of Behavioral Tests
The Isolation Cubicle for sound attenuation is designed to lodge various behavioral tests including operant conditioning (Skinner), self-administration, etc. Each cubicle is equipped with ventilation fan, air intake and exhaust system.
Isolation Cubicle for Behavioral Cages
56590 Inner Dimensions: 48.5 (w) x 38.5 (d) x 48.5 cm (h)
56591 Inner Dimensions: 78 (w) x 58.5 (d) x 58.5 cm (h)