Please specify the quantity of product(s).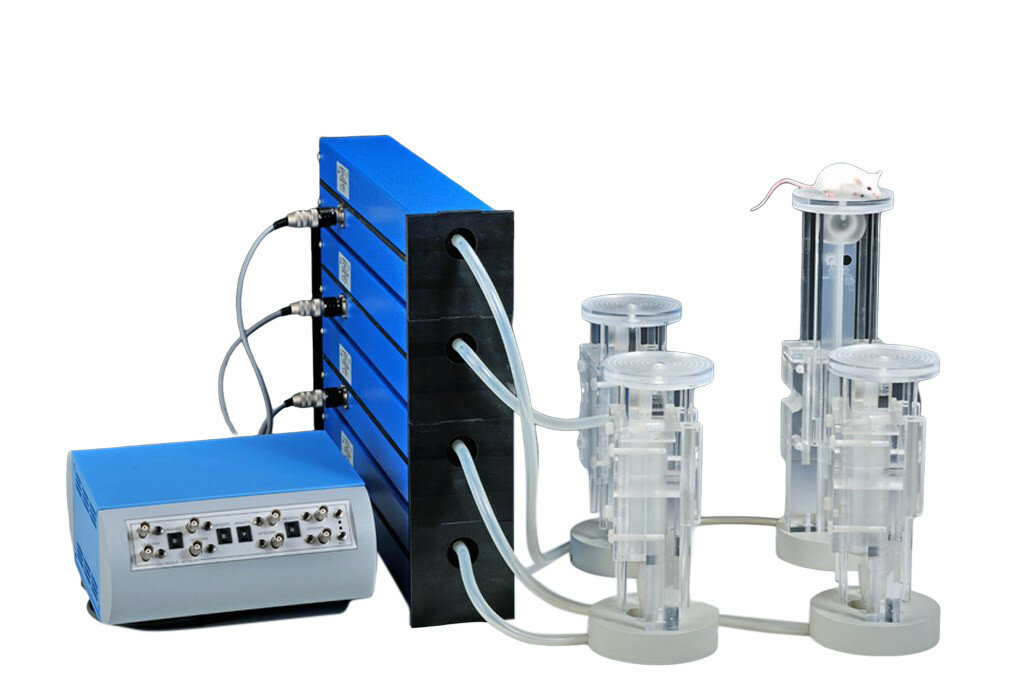 ITEM: 60410
Hydraulic Water Maze Platform
No More Hands in the Water!
The Hydraulic Water Maze Platforms can be lifted and lowered automatically by hydraulic force. Constructed of clear Perspex, the platforms are operated solely by hydraulic force, no electricity is present inside the pool! Up to 4 platforms are driven by the same controller (or by PC) so that the platforms do not need to be repositioned within the pool during the course of the experiment. Completely automate with ANY-maze!
No more hands in the water!
Connect up to 4 platform/motor combinations to the 4-channel control unit. Each platform is driven independently, so that the Water Maze experiment can be completely automated by positioning a platform in each of the 4 quadrants of the pool. Once the 4 platforms have been positioned in the pool, each is connected to the external motor, via the connectors conveniently fitted to the Water Maze tank.
Can be operated manually or automated with ANY-maze Video Tracking Software!
The platforms go up and down in steps of 1cm, for a total vertical travel of 10cm.
Different operation modes are possible; in the manual mode the vertical travel is controlled by depressing a key; in the automated mode, the platforms can be operated by external triggers (TTLs), controlled by ANY-maze Video Tracking Software!
Important Notice: For use with Water Mazes 60404, 60405, 60406, 60407 ONLY
4 independent channels : manual or TTL mode
Platform vertical range : 25-35cm
Vertical travel : 10cm, in 9 steps
Platform Speed : 10mm/s
Platform diameter : 10cm