Please specify the quantity of product(s).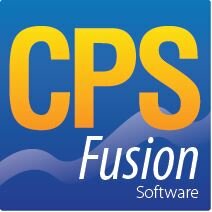 ITEM: 8000X
CPSpro Fusion Software
The most advanced chart recorder and polygraph software available.
CPSpro Fusion is loaded with innovative and powerful features which will provide you with all the tools necessary to efficiently and reliability conduct, score, and report polygraph examinations.
CPSpro Fusion is a quantum leap beyond any existing polygraph system available. Designed from the ground up, CPSpro Fusion is loaded with innovative and powerful new features which provide examiners with all the tools necessary to efficiently and reliably conduct, score, and report polygraph examinations. The elegant and intuitive user interface is so simple and transparent that the examiner can navigate with extreme ease. Virtually all functions and actions can be accomplished with a single click at any point in the program, a capability that is revolutionary and unique to CPSpro Fusion.

Top Features:
Quick start landing page
State-of-the -art chart recorder
Redesigned and upgraded question editor
Create custom subject profile templates
Smart subject search
Dynamic importing capabilities
All new fully customized report writing
All new printing capabilities
Enhanced numerical scoring features
Scientifically validated scoring algorithms
Recommended Specifications for a New Computer
Windows 10
Intel Sandy-Bridge Core i5 or Better
4 GB RAM (6 GB preferred)
DirectX 10.0 compatible graphics card w/512 MB RAM
1440 x 900 display Resolution
500GB 7200 RPM Hard Drive (SSD preferred)
Recommended Specifications for an Existing Computer
Windows XP SP3, Vista, or Windows 7** [RECOMMENDED]
Intel Dual- or Quad- Core or AMD Processor @1.8GHz (or better)
2GB RAM for x86 (or 4GB RAM for 64 Bit OS)
SVGA display (1024 x 768), 24 bit color
Display Adapter—Minimum 128 MB Video RAM, WDDM Compliant, Supports DirectX 9.0, Pixel and Vertex Shader 2.0
CD-RW or DVD-RW – required for burning
1GB available hard disk space. CPSpro Fusion needs 300 MB to install but you will need additional space for experiment files
If the computer is running Windows 7, a good way to test for compatibility is to access the Windows Experience Index. The Windows Experience Index assesses key system components on a scale of 1.0 to 7.9
A base score of 3.7 will ensure that the computer is capable of running CPSpro Fusion, while a score of 4.5 or higher will ensure smooth operation.
Minimum Specifications for Fusion to Run
Windows XP SP3
Intel Pentium 4 or AMD processor at 1.8GHz
2GB RAM—exact amount will depend on the operating system (generally a 64 bit OS requires more RAM)
SVGA display (800 x 600) 24 bit color
300 MB hard disk space, CPSpro Fusion requires this to install
Quick Start Landing Page
Fusion's UI is sleek and sexy; but more importantly, it offers the user powerful functionality and a more efficient and intuitive experience.
State-of-the-Art Chart Recorder
In addition to stunning chart quality, Fusion's chart recorder is powerful and elegant:
18 chart scrolling speeds that can be utilized at anytime
Drag chart back in time during live recording
Self-centers Cardio and EDA without loss of data on redisplay enabling you to focus on your subject
Display of mmHg, Pulse rate, Microsiemens, and Ohms in real time and on chart replay
Question Editor
Quickly and efficiently develop question lists for one subject or multiple subjects
User created question library for instant retrieval of stored questions
Built in rich text editor
Spell check
Easily create and retrieve exam question sequences
Create Custom Subject Profile Template
Smart Subject Search
Dynamic Importing Capabilities
Users of CPS Legacy are able to import their existing subject files into Fusion, which will then convert the data into our new Fusion format. You will immediately notice how much more clear and vibrant your charts look. In addition, you can also import Axciton, Lafayette, or Limestone data into Fusion as long as it was exported in pREFORMAT.
Printing Capabilities
Print charts and exam documents from two separate printers from one print job
Chart printouts look just as good on paper as they do on your screen
Fully customizable print out options
Report Writing
Create custom report templates
Easily generate reports with Report Wizard
Compatible with any Word Processor that supports OpenDocument format
Enhanced Numerical Scoring
Enter spot specific comments regarding score assignment or integrity of data
Keeps running total of spot scores and grand total score
Instantly reports precise ratios of all spots on each channel to assist in comparing reactions
Dynamic user measurement tools
New conclusion section
Report includes numerical scores and subtotals for each relevant question, each chart, and each physiological component included in the score sheet.
Scientifically Validated Scoring Algorithms

All are included in Fusion:
Utah Probability
OSS
Response Magnitudes
ESS